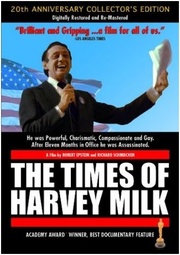 THE TIMES OF HARVEY MILK
Opens Friday May 24th | NR
Theater One
1:10 3:00 5:10 7:10 9:15
A documentary portrait of San Francisco's first openly gay politician, city supervisor Harvey Milk, The Times of Harvey Milk might not have been made but for the tragic circumstances of Milk's death. On November 27, 1978, Dan White, a former city supervisor who was desperate to regain his post, entered City Hall with a gun and murdered both San Francisco's mayor, George Moscone, and Milk. At the trial, White's lawyer skillfully turned the jury's attention away from his client's public anti-gay statements to focus on White's spotless record and his extremely agitated mental state on the day of the murders. White was convicted of voluntary manslaughter and sentenced to a relatively brief jail term, sparking a demonstration and riot by gay supporters of the murdered men. The film considers Milk's accomplishments and his exceptional popularity; this is not an objective look at a man, but a celebration of a martyr. Winner of an Academy award for Best Documentary Feature, The Times of Harvey Milk was released while White was serving his sentence; he was paroled in 1984 and committed suicide the next year.

Running time: 1:28
Language: English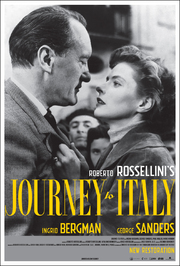 JOURNEY TO ITALY
Opens Friday May 24th | NR

Theater Three

1:00 2:45 4:35 6:25 8:15 10:05

Catherine and Alexander, wealthy and sophisticated, drive to Naples to dispose of a deceased uncle's villa. There's a coolness in their relationship and aspects of Naples add to the strain. She remembers a poet who loved her and died in the war; although she didn't love him, the memory underscores romance's absence from her life now. She tours the museums of Naples and Pompeii, immersing herself in the Neapolitan fascination with the dead and noticing how many women are pregnant; he idles on Capri, flirting with women but drawing back from adultery. With her, he's sarcastic; with him, she's critical. They talk of divorce. Will this foreign couple find insight and direction in Italy?

Running time 1:26
Language: English

More Info: Movie Web Site | Watch Trailer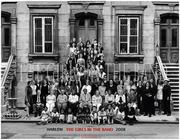 THE GIRLS IN THE BAND
Opens Friday May 24th | NR

Theater Four

1:15 3:10 5:30 7:30 9:30

They wiggled, they jiggled, they wore low cut gowns and short shorts, they kowtowed to the club owners and smiled at the customers…and they did it all, just to play the music they loved.

THE GIRLS IN THE BAND tells the poignant, untold stories of female jazz and big band instrumentalists and their fascinating, groundbreaking journeys from the late 30′s to the present day. These incredibly talented women endured sexism, racism and diminished opportunities for decades, yet continued to persevere, inspire and elevate their talents in a field that seldom welcomed them. Today a new breed of gifted young women is taking their rightful place in the world of jazz which can no longer deny their talents.

Running time: 1:26
Language: English

More Info: Movie Web Site | Watch Trailer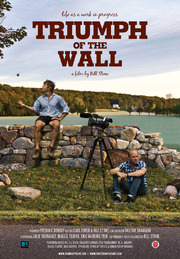 TRIUMPH OF THE WALL
Opens Friday May 31st |

As fascinating as it is meditative as it is hilarious, TRIUMPH OF THE WALL begins as a filmed chronicle about the construction of a 1000-foot dry-stone wall by a novice stonemason in rural Quebec. The stonemason, Chris Overing, is to complete the stone structure within eight weeks; the filmmaker, Bill Stone plans the film as a straightforward telling of this laborious yet creative task. But after Overing realizes he has woefully underestimated the time and energy required to construct the wall, both projects evolve into something altogether different.

'Triumph of the Wall' is a film about expectations, about two guys who embark on an eight-week journey and spend the next eight years trying to figure out how to finish what they started...a reminder that sometimes art (and life) is as much about the process of creation as it is about the finished product.

Running time: 1:42
Language: English

*SPECIAL TREAT: Director Bill Stone will Q&A Select Opening Weekend Shows

More Info: Movie Web Site | Watch Trailer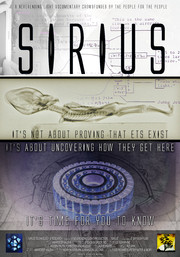 SIRIUS
Opens Friday May 31st | NR
"Sirius" is a feature length documentary that follows Dr. Steven Greer - an Emergency room doctor turned UFO researcher - as he struggles to disclose top secret information about classified energy & propulsion techniques. Along the way, Dr. Greer investigates new technology and sheds light on criminal and murderous suppression. He accumulates over 100 Government, Military, and Intelligence Community witnesses who testify on record about their first-hand experience with the cover-up. Though he feels the pressure of an imminent assassination attempt, he comes upon an amazing find: a possible ancient E.T. skeleton, 6 inches long, is discovered in the Atacama desert. Dr. Greer, along with his team, backed by crowd funding supporters, travel to Europe to get a sample of bone fragment in order to have top Stanford University scientists run genetic tests on the skeleton. What they find will completely change the reality of human existence. While on this odyssey, the audience gains a whole new perspective on technology, human evolution, and clandestine organizations who have manipulated and controlled the public for centuries.

Running time: 1:50
Language: English
More Info: Movie Web Site
I DO
Opens Friday May 31st | NR

A gay Brit living in New York is deprived of his immigration status, and risks losing his family and life in the U.S. He marries his lesbian best friend to remain in the country and stay with his family, but things get complicated when he meets the love of his life and is forced to make an impossible choice.

Running time: 1:31
Language: English

More Info: Movie Web Site | Watch Trailer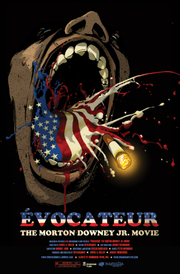 EVOCATEUR: The Morton Downey Jr. Movie
Opens Friday June 7th |
Before entire networks were built on populist personalities; before reality morphed into a TV genre; the masses fixated on a single, sociopathic star: controversial talk-show host Morton Downey, Jr. In the late '80s, Downey tore apart the traditional talk format by turning debate of current issues into a gladiator pit. His blow-smoke-in-your-face style drew a rabid cult following, but also the title "Father of Trash Television." ÉVOCATEUR: THE MORTON DOWNEY JR. MOVIE dissects the mind and motivation of television's most notorious agitator.

Running time: 1:30
Language: English
More Info: Movie Web Site
FAME HIGH
Opens Friday June 7th | NR
1:00 3:05 5:10 7:10 9:25
FAME HIGH, a new film from Academy Award Nominee Scott Hamilton Kennedy (The Garden and OT: our town), captures the in-class and at-home drama, competition, heartbreak, and triumph during one school year at the Los Angeles County High School for the Arts (LACHSA), also known as FAME HIGH. Talented teenagers reach for their dreams of becoming actors, singers, dancers, and musicians. This unique hybrid film is a coming-of-age, documentary-musical which follows a group of novice freshman and seasoned seniors struggling to find their voice - not only in their art but in life - with the help of, and sometimes in spite of, their passionate and opinionated families.

WHAT PEOPLE ARE SAYING ABOUT FAME HIGH:
"Fame may be fleeting, but the kids in Fame High will stay with you!
Try as they might, fictional kids (Fame/Glee) can't compete with the real thing, they don't compel us like these earnest, hopeful and winning young people, bound and determined to devote themselves to their art." Kenneth Turan, LA Times
"Grace's challenges are so clear you'd think a screenwriter sketched them out." -,John DeFore, The Hollywood Reporter
"One of the best documentaries of the year!" - Kirk Haviland, Toronto Examiner
"Terrific! I wanted to give each student a big hug! Deserves a standing ovation!" -Addison Wylie, Film Army
"Fun, refreshing and inspirational! Essential for aspiring artists and former high school drama/band/choir geeks!" –Kristal Cooper, Toronto Film Scene

Language: English
Running time: 1:37
More Info: Movie Web Site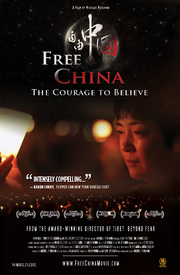 FREE CHINA
Opens Friday June 7th | NR

3:10 4:45 7:30

Co-Produced with NTD Television, Free China: The Courage to Believe is a new documentary by Michael Perlman the award-winning director of Tibet: Beyond Fear. In telling the courageous stories of Jennifer Zeng and Charles Lee, who were persecuted by the Chinese government for their spiritual beliefs in the ancient meditation practice of Falun Gong, the film exposes the widespread human rights violations that still take place today in China. It examines the conditions in the Chinese prison re-education program, the brutality of an authoritarian state against tens of millions of Falun Gong practitioners, and the efforts by people of conscience to stop the persecution.

As political scandals surface and tensions rise along with more than one hundred and fifty thousand protests occurring each year inside China, this timely documentary also highlights the issue of unfair trade practices with the West and how Internet technologies and the re-emergence of traditional Chinese culture are helping bring freedom to 1.3 billion people in China.

But the story doesn't end here. It's just the beginning…

Running time: 1'03"
Language: English

More Info: Movie Web Site | Watch Trailer
THE REAL AMERICAN: JOE MCCARTHY
Opens Friday June 14th | NR
A documentary, with both dramatization and archival footage on the infamous senator from Appleton, Wisconsin who first drew attention to the notion of subversive activity within our government. With never before seen archival footage and interviews with leading political figures, family members, and opponents (including those who had to testify before the Permanent Subcommittee on Investigations), this film will challenge conventional thinking and present a new discourse to McCarthy fans and foes alike.

Running time: 1:35
Language: English
CALL ME KUCHU
Opens Friday June 14th | NR

In Uganda, a new bill threatens to make homosexuality punishable by death. David Kato, Uganda's first openly gay man, and retired Anglican Bishop Christopher Senyonjo work against the clock to defeat state-sanctioned homophobia while combatting vicious persecution in their daily lives. But no one is prepared for the brutal murder that shakes their movement to its core and sends shock waves around the world.

Running time: 1:26
Language: English With English Subtitles during accented dialogue.

More Info: Movie Web Site | Watch Trailer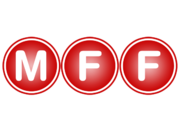 MANHATTAN FILM FESTIVAL
Opens Friday June 21st |
The Manhattan Film Festival is dedicated to developing and discovering new ways to help filmmakers pursue a career out of filmmaking. In the process we introduce filmmakers and their work to new and expanding audiences. Every year we work to program a diverse film lineup ranging from student filmmakers and first time directors/actors to the industry's most accomplished talent. To support independent filmmakers we offer a widely popular revenue sharing program. The festival is covered by local, national, and international media outlets and was recently named "25 Film Festivals Worth the Entry Fee: 2012" by MovieMaker Magazine.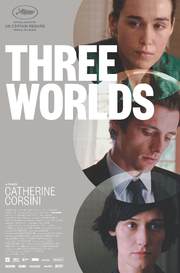 THREE WORLDS
Opens Friday June 21st |

Al, a young man from a modest background, is ten days away from marrying the daughter of his boss, along with succeeding him as the head of the car dealership where Al has been working for most of his life. One night, while coming back drunk from his bachelor party, Al commits a hit-and-run when he hits a man by accident and is urged to leave the scene of the crime by his two childhood friends who are with him in the car. The next day, gnawed by guilt, he decides to go to the hospital to inquire anonymously about his victim. What he does not know is that the entire accident was witnessed from a balcony by a young woman, Juliette, who is going through her own emotional upheavals. Juliette not only called 911, but also helped to contact the victim's wife, Véra, a Moldavian illegal immigrant whom she decides to help and keep company at the hospital. But when Juliette recognizes Al as the reckless driver in the hospital corridor, for some reason she is unable to denounce him. Gradually they get to know each other better through more frequent meetings and phone calls, and Juliette becomes a mediator between Al and the unsuspecting Véra. However, things get complicated when romantic feelings between Juliette and Al start to arise, and Véra finally finds out about their secret relationship.

Running time: 1:41
Language: French and Moldovan, with English subtitles.

More Info: Movie Web Site | Watch Trailer
GIDEON'S ARMY
Opens Friday June 28th |
GIDEON'S ARMY follows the personal stories of Travis Williams, Brandy Alexander and June Hardwick, three young public defenders who are part of a small group of idealistic lawyers in the Deep South challenging the assumptions that drive a criminal justice system strained to the breaking point. Backed by mentor Jonathan "Rap" Rapping, a charismatic leader who heads the Southern Public Defender Training Center (now known as Gideon's Promise) they struggle against long hours, low pay and staggering caseloads so common that even the most committed often give up in their first year. Nearly 50 years since the landmark Supreme Court ruling Gideon vs. Wainwright that established the right to counsel, can these courageous lawyers revolutionize the way America thinks about indigent defense and make "justice for all" a reality?
More Info: Movie Web Site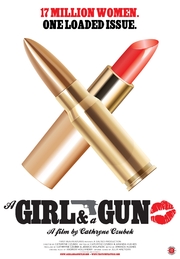 A GIRL AND A GUN
Opens Friday July 5th | NR

A Girl and A Gun presents a feminine perspective on an object whose history is deeply bound up with men and masculinity. Filmed throughout the US, this documentary delves into the psyche of the American gun world to investigate how women relate to guns and gun culture. Reaching far beyond Hollywood's hypersexualized femme fatales, the film candidly explores the modern American woman through intimate portraits encompassing issues of protection, power, feminism, and violence. A Girl and A Gun is a complex and thoughtful meditation on a deadly serious issue. The intimate and graphic portrayals in A Girl and A Gun are of women who've carved themselves a home in the gun community, but their personal journeys in one way or another reflect the same issues every woman faces in today's America.

More Info: Movie Web Site | Watch Trailer
NICKY'S FAMILY
Opens Friday July 19th | NR
Nicky's Family tells the nearly forgotten story of Nicholas Winton, an Englishman who organized the rescue of 669 Czech and Slovak children just before the outbreak of World War II.

Winton, now 103 years old, did not speak about these events with anyone for more than half a century. His exploits would have probably been forgotten if his wife, fifty years later, hadn ́t found a suitcase in the attic, full of documents and transport plans.

Today the story of this rescue is known all over the world. He was knighted by the Queen Elisabeth II and the U.S. House of Representatives passed H.R. 583 recognizing his remarkable deed.

Running time 1:36
Language: English
More Info: Movie Web Site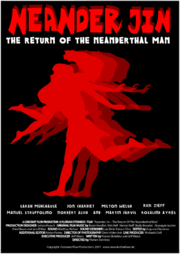 NEANDER JIN-THE RETURN OF THE NEANDERTHAL MAN
Opens Friday July 26th |
When a Neanderthal Man mysteriously rematerializes in modern day Germany he seeks sanctuary and a safe harbour in the garden shed of Barbara van Schmerling, a 23-year-old student of environmental planning. She takes him under her wing in order to save ´the last living testimony of former humanity and naturalness´ from the corrupting influences of western civilization. But when her altruistic feelings turn to romantic ones, she is faced with compromising her ethics, or losing the only person – or primitive - she has ever truly loved. A power crazed media mogul and a P.T. Barnum wannabe threaten to corrupt the guileless caveman´s soul by entering him in a worldwide TV talent show called "The Ultimate World Star". Now the Neanderthal must choose between Barbara, the only person that loves him for who he really is, or the siren call of fame and fortune.

Running Time: 1:21
Language: English
More Info: Movie Web Site
RISING FROM THE ASHES
Opens Friday August 2nd |

Two worlds collide when cycling legend Jock Boyer moves to Rwanda to help the first Rwandan National Cycling Team in their six year journey to compete in the Olympic Games in London. Setting out against impossible odds both Jock and the team find new purpose as they rise from the ashes of their past.

Executive produced and narrated by Forest Whitaker, this stunningly shot film follows Jock (the first American to compete in the Tour de France) and his Rwandan riders as they slowly but steadily learn what it means to be a professional cyclist - how to train, how to compete, how to live the life of a top level athlete. As they get better and better, the riders of Team Rwanda give their countrymen a vision of something greater then themselves and their history: hope for a future.

Running time: 1:28
Language: English

More Info: Movie Web Site | Watch Trailer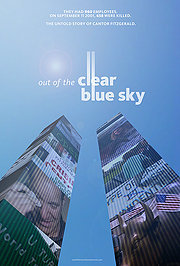 OUT OF THE CLEAR BLUE SKY
Opens Friday September 6th | NR
"Out of the Clear Blue Sky" tells the riveting, behind-the-scenes story of Cantor Fitzgerald. It's a story of disaster without precedent. What do you do when everything – and almost everyone – is gone?

On September 10, 2001, financial firm Cantor Fitzgerald was headquartered on the top 5 floors of the World Trade Center. With offices soaring 100 stories above downtown Manhattan, the Wall Street powerhouse was unknown to the public until tragedy struck. On September 11, 2001, 658 of their employees were missing – presumed dead – in the nation's worst terrorist attacks. Overnight, Cantor became world famous for the worst of all possible reasons.

Running time: 1:47
Language: English
More Info: Movie Web Site
TODAY WE HAVE THE POWER: SPIRITUALITY AND THE SEATTLE WTO PROTEST
Opens Friday September 13th | NR

A documentary that delves beneath the mayhem of the 1999 WTO protests, explores the issues that brought people there and uncovers the spiritual crisis at the root of it all. Another world is possible!

Running time
Language: English

More Info: Movie Web Site | Watch Trailer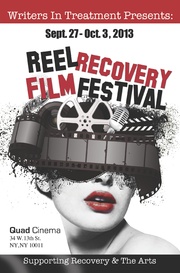 REEL RECOVERY FILM FESTIVAL
Opens Friday September 27th |
Writers In Treatment is proud to present The REEL Recovery Film Festival. This multi-day event is a celebration of film, the arts, writing and creativity. We showcase filmmakers who make honest films about addiction, alcoholism, behavioral disorders, treatment and recovery. Slated for screening is an eclectic lineup of contemporary and classic films, documentaries and shorts from American and international, first-time filmmakers and industry veterans.
More Info: Movie Web Site
COOPER & HEMINGWAY THE TRUE GEN
Opens Friday September 27th | NR
On paper, the friendship between these two celebrated American icons would seem to have been impossible. But Coop and "papa" became the best of friends, right up until their deaths several weeks apart in 1961.

Today, 50 years after their deaths, the intriguing and at times contentious friends which roamed from Idaho and New York to Cuba and Paris -- resonates on fascinating and diverse levels. And as the the extraordinary popularity of "Saving Private Ryan" proved. Americans are fond of looking back to another time to understand what real heroism is, to come to grips with what courage means.

Ernest Hemingway and Gary Cooper dealt with this very subject. as no one had before, as has since Hemingway's fiction and Cooper's persona was not about masculinity as a one note, smash mouth force of nature; rather, it was about the self-respect that comes from comforting oneself with courage In the impossible circumstances.

Running time 2:29
Language: English
More Info: Movie Web Site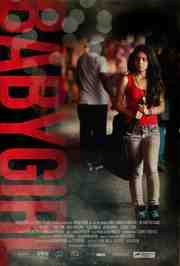 BABYGIRL
Opens Friday October 4th | NR
Set in the Bronx, BABYGIRL is about Lena (Yainis Ynoa), a fifteen-year old Nuyorican girl, who has watched her heart-broken single-mom (Rosa Arredondo) fall in love with one man after another. When Victor (Flaco Navaja), the latest boyfriend, starts hitting on Lena, she sets out to expose him. But the plan backfires, and Lena finds herself trapped in an impossible love-triangle. The only way out is for her to stand up and confront some bitter home truths.

Running time 1:13
Language: English
BEHIND THE BLUE VEIL
Opens Friday November 1st | NR

"Behind the Blue Veil" is a feature documentary film about one of the oldest cultures in the world on the verge of extinction. The nomadic Tuareg, known as the "blue people of the Sahara" because of the traditional indigo robes and veils worn by men, were once noble warriors and herdsman but after years of drought and lack of government support, the ancient Berber tribe, now divided among five countries in North Africa, is struggling to survive.

The recent military takeover of the Malian government and rebel conflict have forced thousands of Tuareg to flee the country, including the subjects of our documentary. Innocent people are being displaced as Islamic extremists and rebels battle over the Sahara. Many Tuareg have abandoned their homes and fled to neighboring countries. Refugee numbers are rising and their is a severe shortage of water, food and clothing. The current situation challenges the region's stability as well as our own national security.

Running time:
Language:

More Info: Movie Web Site | Watch Trailer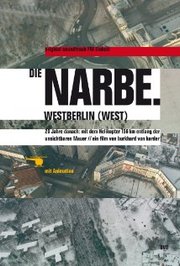 THE SCAR. WESTBERLIN
Opens Friday November 8th | NR
THE SCAR. WESTBERLIN (WEST) is a documentary dealing with the former division of the city of Berlin into East Berlin, the capital of the GDR, and West Berlin, a symbol for Western freedom of thought and movement. The Wall was carved into the landscape in 1961 and fell in a peaceful revolution in 1989. 20 years after the eradication of the German divide, THE SCAR features the total length of the aprroximately 156 km-long former Death-Strip isolating West Berlin within the East German State. This heavily guarded zone that reinforced the"antifascist protection bulwark" was between 70 and 500 meters wide.

A Helicopter keeps precise course on the former divide line. Starting and ending at Schoenefeld airport, this real time film documentation shows THE SCAR still in the process of healing and visually encircling the Western city.

It is the retracing of the trace that is the intent of this film. By doing so, Burkhard von Harder seeks to create a meditation on the past and perform an act of cinematic healing.

The original soundtrack, produced by FM Einheit, former member of EINSTUERZENDE NEUBAUTEN, and Klaus Wiese (1942-2009), former member of POPUL VUH, underlines the magical aerial views of the city under snow with a definite uneasiness, permanently reminding us of the past. When the helicoper reaches Wannsee, the city turmoil runs into a more meditative rhythm.

In part 2 (running time approx. 16 hours) the helicopter follows accurately the 1378 km of the Iron Curtain that divided all of Germany/the World.

Running time 1:16
Language:
More Info: Movie Web Site